Staff augmentation is the service that companies use to hire IT staff from other companies to collaborate with in-house staff. This is particularly necessary when there are skills shortages in particular markets or geographic areas.
Though this is primarily used to fulfil demand issues it was found that augmentation is effective… actually… very effective. Here is a list of benefits that augmented teams have on improving function: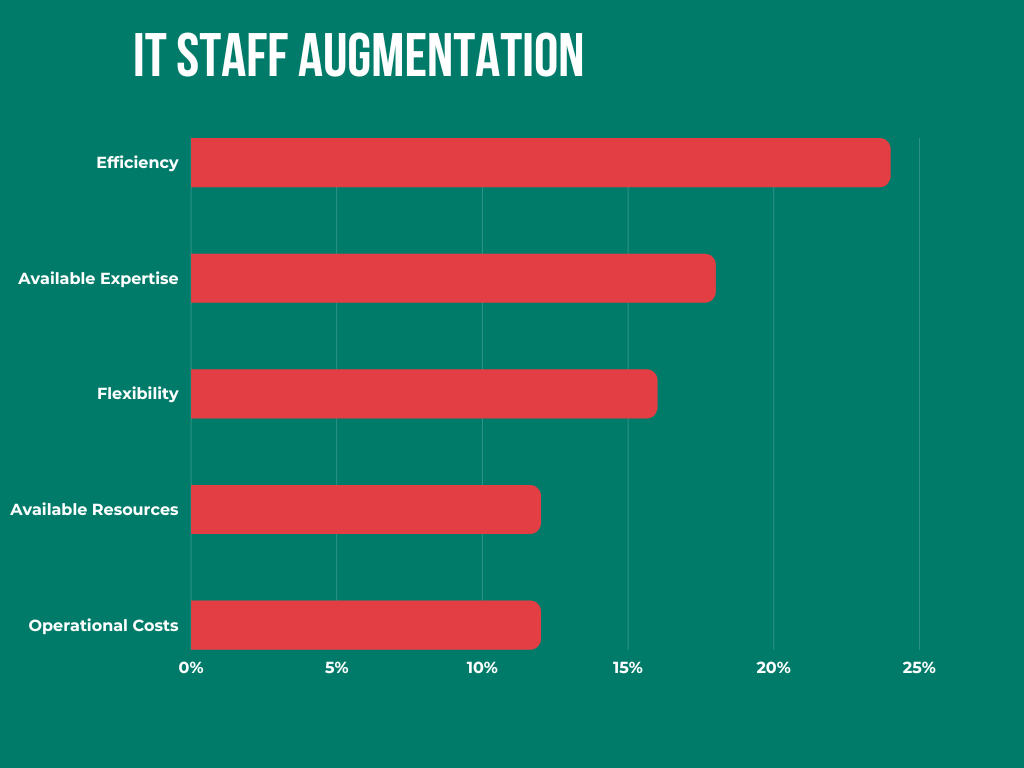 But how does it work, and how do you make it effective for your business?
Establish the Project Aims and Requirements.
To establish which relevant IT experts are required, defining the service and its requirements is necessary. Without clearly defined goals and requirements, it can result in poor team selection that is not optimal for cost and performance. This also means picking the right developers for the right type of language required for your software.
Pick The Team
Now the aim is set, and all the technical requirements are defined, you can request which skilled developers you may require. You may want to seek out the developers that may have experience in the industry your products/service is serving or the product itself so that they are familiar with any prerequisites. This can be much more time efficient and hence cost-effective.
Deploy the Team
Now your new team is ready to be augmented, the new team can collaborate with the in-house team to get caught up and versed in the project technicalities. Ensure that each team member has defined roles, so allow everyone to work effectively towards goals.
Moving Forward
It is important to keep consistent and clear communication channels between your augmented team, so that collaboration is optimized.
It is always a good idea to have software and tools for management. This allows the team to see what everyone is doing and what needs to page done. This is to keep everyone on the same page and leads to no deviation in task completion. Tools like Jira software can facilitate this, and this is the software Hodfords uses to manage teams.